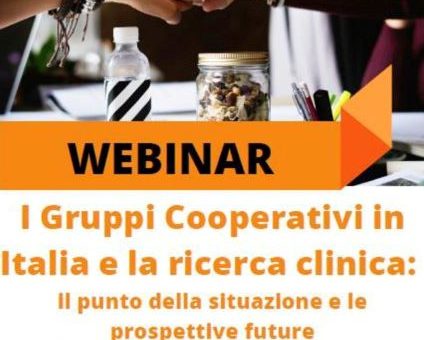 Posted by admin
On 15 January 2021
0 Comments
AICRO President, Donato Bonifazi together with Betty Polikar, Senior Scientific Manager and Trial Operational, Coordinator INCIPIT Italian Network For Pediatric Clinical Trials Academic Department of Pediatrics IRCCS Bambin Gesù Children Hospital, will be the moderators of the Webinar organized by SIMeF Working Group, Clinical Research and Medical Affairs entitled: "Cooperative Groups in Italy and Clinical Research: the state of play and future perspectives by the Clinical Research and Medical Affairs Working Group" to be held on Wednesday 20 January 2021 at 15:00.
In two hours, the Webinar aims to provide the user with a series of information that will allow, if necessary, a more appropriate mapping of a multiplicity of realities that to date is still undervalued and that presents a series of potentials for the benefit of research that have ample room for development.
Each of the cooperative groups invited to this discussion, each with its own aims and therapeutic scope, has in common the awareness that collaboration is the starting point, not only to promote and increase the development of scientific research but also to overcome important difficulties such as the lack of funds, of appropriate infrastructures and sometimes even of specific information. These organisations represent an important space for innovation and are certainly among the most appropriate interlocutors to deal with the often very sudden changes that research imposes.
It will be an opportunity to discover the organisations' aims and scope of interest.
The seminar will take place in virtual mode and is aimed at a wide audience including Ethics Committees, CRCs, Data Managers, Clinical Trial Offices, Research Networks, Pharmaceutical Companies.
Participation is free of charge but for organisational reasons it is necessary to register by filling in the registration form: CLICK HERE
Programme: CLICK HERE