MYCROSCOPE is the new AICRO training school, designed to deepen the main topics of Good Clinical Practice (GCP) standards.
The lecturers involved in the MYCROSCOPE school are professionals from AICRO-associated CROs with decades of experience in clinical research. They will not only contribute theoretically, but will also share practical aspects of their daily work in clinical trials.
Another important element is the variety of companies that our lecturers represent: from large to small CROs. It will be particularly useful for participants to understand how the organisation of roles in clinical research is declined and applied in CROs of different sizes, and they will have the opportunity to grasp the most significant aspects of these companies, in order to be able to orient themselves with greater awareness in identifying their own professional path in this field.
The 2-week study course aims to train personnel to enter the world of work through a review of the cornerstones of research, useful for future operators in the sector.
The macro areas covered are set to cover the activities essential for GCP in the conduct of clinical trials.
Click below for more information and start your training at home!
In Italy, to act as a CRO and become AICRO partner, you must be in possession of several requirements.
Members
Our members are those who agree with the objectives of the association and carrying on their activities in this field in Italy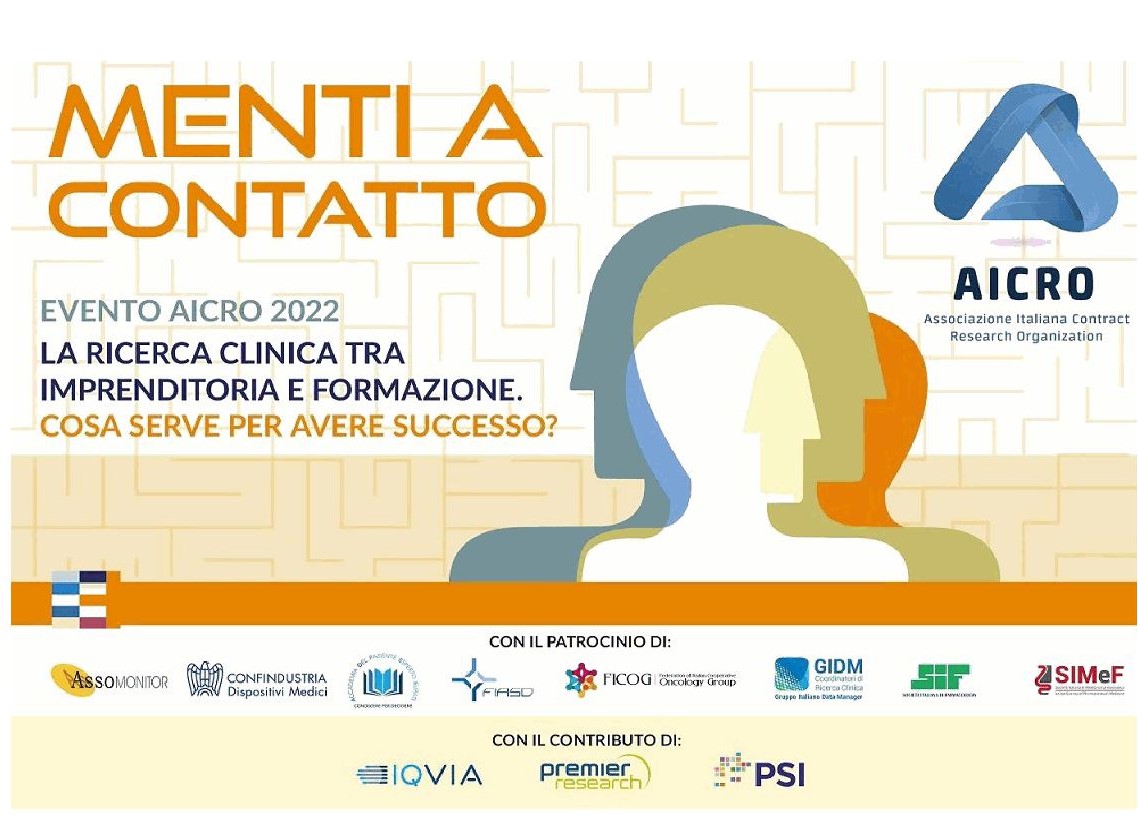 ANNUAL CONFERENCE
AICRO events allow you to keep up to date with the world of Clinical Research.
In this section you you can consult the poster and the programme of past events.