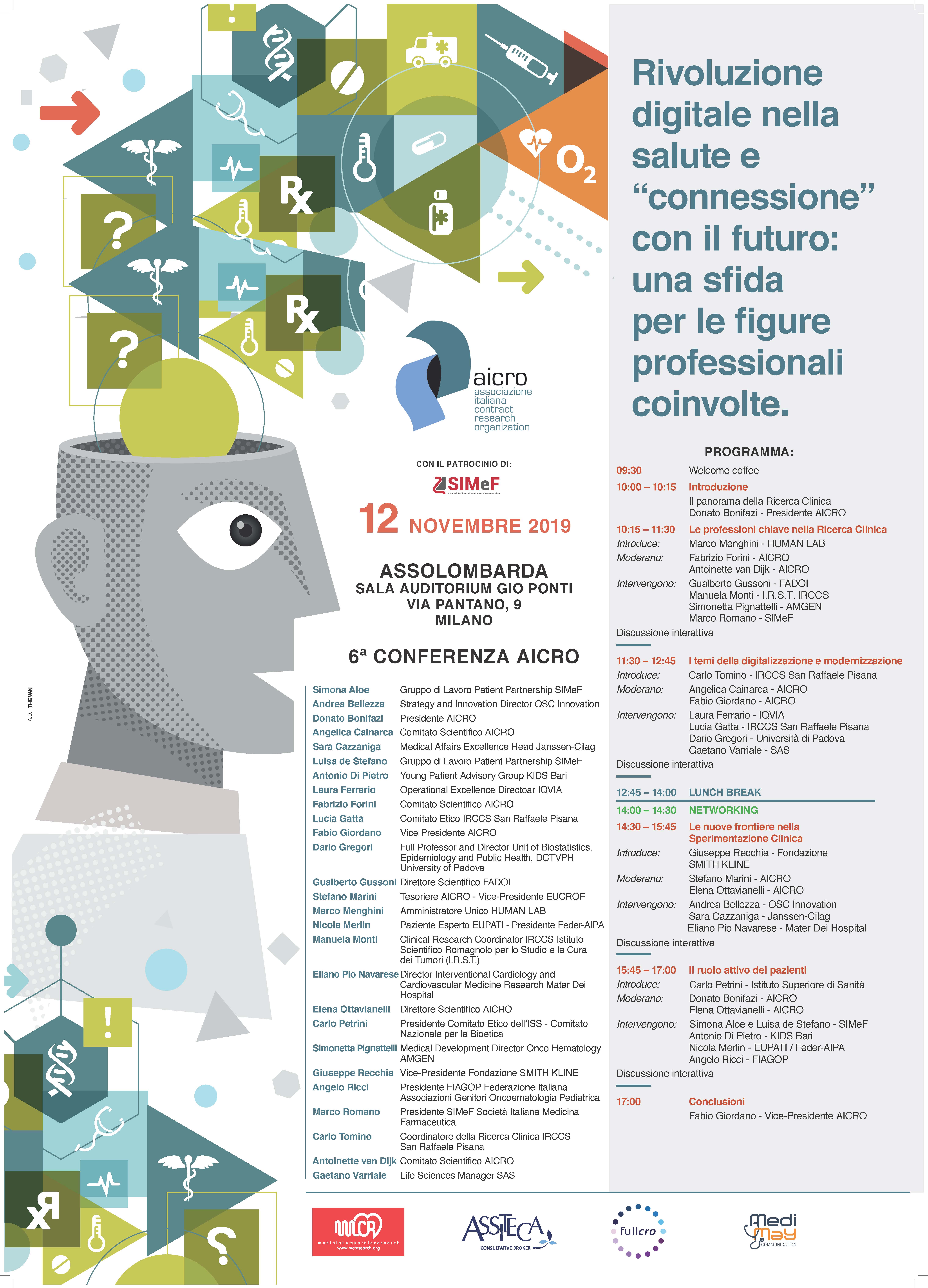 6TH AICRO CONFERENCE
Milan, 12 November 2019, 9.30 – 17.30
ASSOLOMBARDA
Sala Auditorium Gio Ponti – Via Pantano, 9 Milan
Digital revolution in health and "connection" with the future: a challenge for the professionals involved.
The annual conference, organized by the AICRO Scientific Committee, was held on November 12, 2019 in Milan, at Assolombarda, Sala Auditorium Gio Ponti – Via Pantano, 9 Milan.
The program has been conceived as a natural extension of what was proposed in the previous edition. The theme is that of digitization and new frontiers in clinical trials and it will also be declined according to the inevitable evolution of the professional roles involved in this field.
The speakers have presented their experiences in "talk show" mode and made themselves available for a fruitful exchange of opinions with the audience.
The meeting has obtained more than the usual appreciation and we are confident of having been able to represent more and more a conscious and active stakeholder in the area, therefore we invite you to reserve the date of our new event 2020 in your diaries.
AICRO Scientific-Organizing Committee
Science Program Event gallery Presentations Registration Form Satisfaction survey
---